Throughout the day and into the evening voulteers of all ages came and went and each left the park one step closer to complete. The first project of phase one of the park is a full-size ice hockey rink. Today we started painting the boards for the rink and did some general cleanup to get ready. Soon we hope to have the ground graded and ready to put in posts.
There are so many to thank for helping this to come together, but we have to highlight some today. All of the lumber for the hockey boards has been donated by our kind neighbors at WBC Eureka.
To keep people fed and happy, PINOY Oriental was on site with their food truck serving a variety of Filipino food.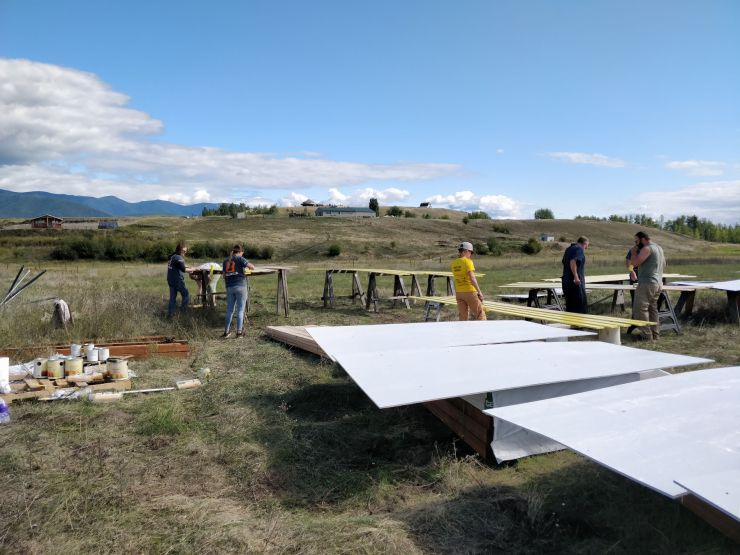 On the Job - some local businesses let employees take time out of their day to contribute. No kids are too old for this park.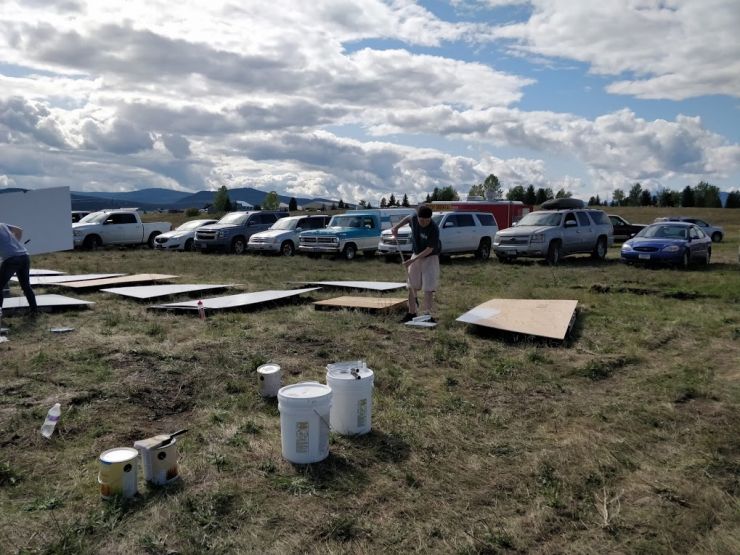 Maybe we should build a parking lot for the park?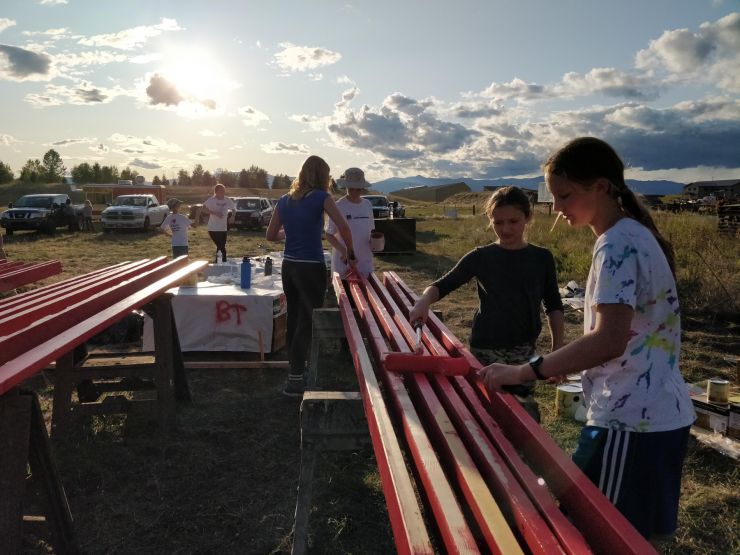 The younger kids want to get this park done too.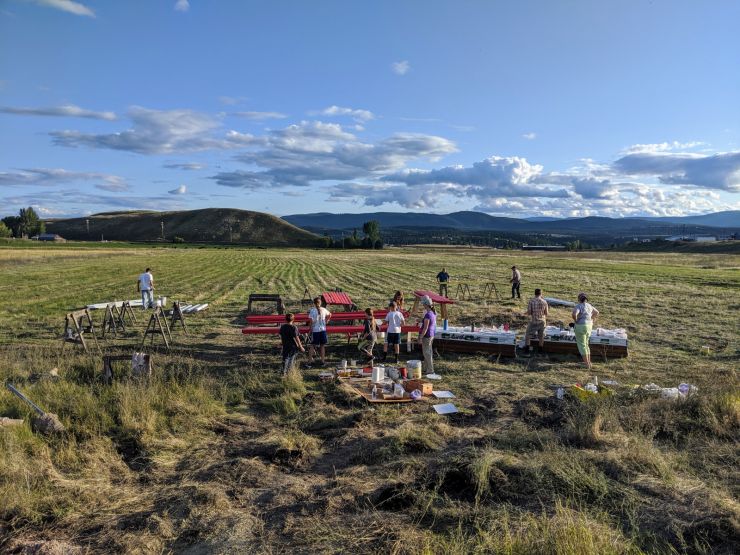 Cleanup - most of the boards are put away. Sometimes you just have to watch the paint dry and enjoy the view.
---